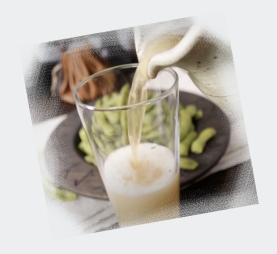 Japan is a country famous for its cuisine, and beer is no exception. In recent years, Japanese beer has become increasingly popular worldwide due to its unique flavor and quality. With so many great options available, it can be hard to know where to start. Here are our top ten picks for the best Japanese beers:
Asahi Super Dry – A crisp, refreshing lager that's easy to drink and perfect for any occasion.
Sapporo Premium – A clean, smooth lager that's slightly sweet with a mild bitterness.
Kirin Ichiban – A full-bodied lager with a rich, malty flavor and a slightly bitter finish.
Yebisu – A premium lager with a distinctive, fruity aroma and a smooth, well-balanced taste.
Hitachino Nest White Ale – A Belgian-style witbier with a spicy, citrusy flavor and a hint of coriander.
Coedo Shikkoku – A dark lager with a roasty, chocolatey flavor and a slightly bitter finish.
Baird Beer Rising Sun Pale Ale – An American-style pale ale with a floral, hoppy aroma and a citrusy, slightly bitter taste.
Yo-Ho Brewing Yona Yona Ale – An English-style pale ale with a well-balanced, malty flavor and a hoppy, fruity finish.
Echigo Koshihikari – A rice lager made with high-quality Koshihikari rice that gives it a light, crisp taste.
Kiuchi Brewery Hitachino Nest Espresso Stout – A rich, complex stout with a deep, coffee-like flavor and a smooth finish.
Whether you're a beer connoisseur or just looking for a new taste experience, these Japanese beers are sure to delight. So next time you're in the mood for a cold one, try one of these top ten Japanese beers and taste the best that Japan has to offer. Make sure you enjoy one our Japanese Beers when ordering from our Dinner Menu or CarryOut Menu!